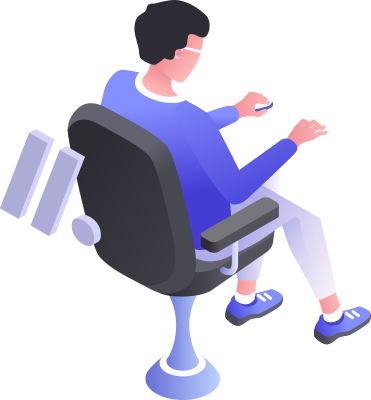 Tutorial
When you register with us . We will give you two jobs.
1. ONLINE SURVEYS JOB
2. EMAIL READING JOB
.
We believe in long term
.
ONLINE SURVEYS JOB
- Just spend one hour per day.
- Registering with survey companies one by one in the order given.
- Register with 4 companies per day. Do not register more than that.
- After registration some companies send confirmation mail to your email. (inbox or spam). Please open this mail and click on the confirmation link.
- While registering with survey companies you can give a eight digit alpha numerical password. For example: xyz231abc.It is advised to give the same password to all the companies.
- Some companies ask for user name. You can give your name with initials or you can give your email id as the user name.
- Country code for India is 91.
- Area code means STD code. For example it is 044 for Chennai and 011 for New Delhi.
- Zip code means postal PIN code.
- If you do not have a land line phone number you can give your friend or relative landline number. Nobody is going to disturb you over phone.
- First name & Last name: - This should match with your Bank account name.
- Only one person per family is allowed. If you register for more than one person in a family you will not get surveys.
- Do not expect the surveys to come immediately after registration. Normally the companies take one week plus time for sending you surveys.
- Do not waste your time and effort by referring your friends, as referral amount is not being paid properly.
- All the Survey companies in our Database are FREE to register and you need not pay anything anywhere.
- In case if you face a problem in registering with a survey company you can skip it and come back later on.
- After every 10 or 15 days sign in your every survey site & search for new surveys.
- Check your Email regularly. (Inbox as well as Spam.)
- Check your Registered websites regularly thoroughly (each option of website) for survey updates, payment details and other information.
.
EMAIL READING JOB
1) First you will have to sign up this first web site.
2) Now login the site.
3) You can see the various jobs. Under the heading Available Jobs
4) Select the jobs one by one ( as per your priority)
5) Click on the the job
6) Read the job description carefully, &as per description go one by one steps means ---
7) First copy the given link http://..........(Site Name)&paste it in new tab & give enter.
8) Sign Up for selected site.
9) Do the assignment which is given in Job Description.
10) Now Click on the optionI Accept this Job from Job Description.
11) At bottom side you can see one square with heading Job Proof, in that space you will have to type or pasted the asked proof of your finished job &click on the Submit Proof button.
12) The proofs which are needed for selected job are asked under job description.
13) EMAIL READING JOB VIDEOS WILL BE SENT TO EVERY MEMEBER.
.
Do not forget to submit asked proof carefully. This will be only the proof for your finished job which helps the site also to calculate your Amt.